Embellishments make rainy days seem way less depressing. $194 from $645 at
The Outnet
.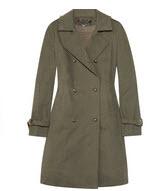 Switch things up with an olive military style trench. $175 from $500 at The Outnet.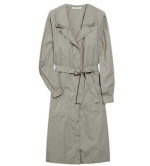 Sienna Miller designed this - you can not go wrong with the gray color and feminine style. $130 from $435 at The Outnet.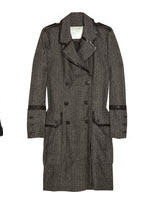 This is a steal at $180 from $450 - it doubles as a winter coat. At The Outnet.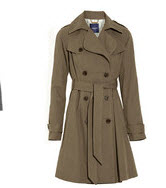 Classic, right down to the dark khaki color. $149 from $425 at The Outnet.