For most beauty collaborations, you typically see an influencer or celebrity teaming up with a makeup brand to launch a product or collection. Rarely do you see a makeup and haircare brand come together and create a new product. But that just changed as two of our all-time favorite beauty brands worked together to release the most innovative mascara yet.
IT Cosmetics, known for their high-quality makeup that also helps your skin in the process, has joined forces with Drybar, the blowout salon chain that also has amazing hair styling products and tools, to launch the Lash Blowout Mascara. So what makes it such a game-changer? It delivers long-lasting, bold and voluminous lashes that look as if they just got a blowout themselves.
The biotin infused formula both coats the lashes with a saturated black pigment and helps to strengthen them, while the microsphere brush (inspired by Drybar's barrel brushes) gently applies the product to all of your lashes from the root to the tip to give you the perfect amount of length and volume. Oh, and if that wasn't enough to sell you on how great this product is, it is also clump and flake-free. Pretty incredible, right?!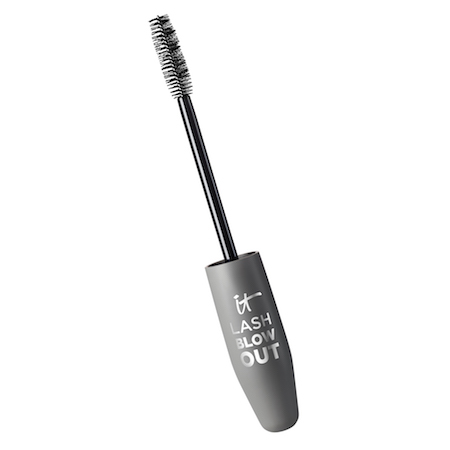 So say goodbye to eyelash extensions and lifts, because this mascara will make your natural lashes look like they never have before. Trust us, you will be blown away.
SheFinds receives commissions for purchases made through the links in this post.