Sponsored by Ivory Ella
Ella Denim Jacket ($69)
Classic Fit Dark Navy Inverse Paisley Tee ($32)
Pineapple Print Legging ($24.99)
We'll be the first to admit it: leggings are the best. They're comfortable, look good all year round and can be dressed up or down for different occasions. If you're like most women, you already have lots of leggings in your wardrobe, but we're here to put one of our favorite brands on your radar.
Found in 2015, Ivory Ella is an amazing brand that allows you to shop trendy items while also giving back. A portion of every order is donated to charitable organizations like Save The Elephants; they have donated over 1.1 million dollars to date!
Philanthropic efforts aside, Ivory Ella also makes amazingly wonderful leggings. Not only are they soft and comfy, but they're super flattering. Oh, and did I mention they're affordable to boot! Here are a few of our current must-haves:
Blue Acid Washed Legging ($19.99, down from $49)
Grey Acid Washed Legging ($19.99, down from $49)
Move Black Legging ($39)
Cute, right? Even better, though? Ivory Ella has the perfect pieces to style and accessorize these leggings. Here are some outfit ideas to copy for no-fail style in a flash.
Sporty: Wear this look to your morning yoga class or spin session, then get a bunch of errands checked off your to-do list.
Move Black Legging ($39)
White Zip Up Windbreaker ($59)
Black Satin Baseball Cap ($32)
Grey and Pink Yoga Mat ($49)
Everyday: Whether you're meeting friends for lunch or kicking back at a summer BBQ, you'll look cute and feel comfy in this perfect ensemble.
Grey Acid Washed Legging ($19.99, down from $49)
Olive Bomber Jacket With Patches ($34.99)
White Cropped Tee ($19.99)
Back t0 School: Want a "first day" outfit that's sure to impress and turn heads? Pair this look with the blue acid wash leggings shown above. You can't go wrong with this stylish look.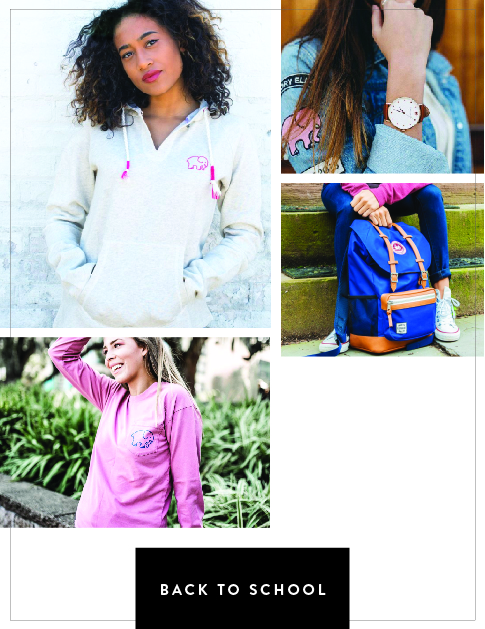 Classic Fit Vintage Rose Painted Chevron Tee ($24.99)
Navy Varsity Backpack ($89)
Tan Leather Rose Gold Watch ($49)
Heather Oatmeal Embroidered Hoodie ($49.99)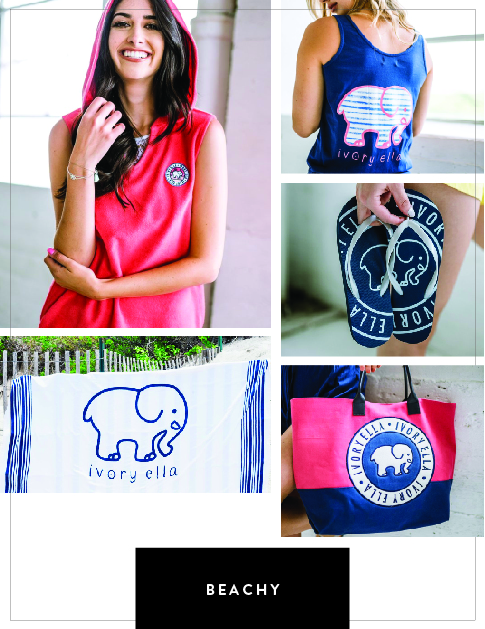 Beach Day: If leggings aren't your thing… Ivory Ella has you covered there as well. Check out their beach collection for a seriously stylish outfit on the last beach days of the season. You will want to stock up on these pieces ASAP.
Navy Romper ($39)
Coral Reef Beach Coverup ($19.99)
Red & Navy Beach Tote ($39)
Navy Flip Flops ($20)
Blue & White Beach Towel ($39)
SHOP MORE IVORY ELLA CLOTHING & ACCESSORIES NOW
[Photo: Ivory Ella]
The editors at SHEfinds wrote this blog post on behalf of Ivory Ella and received compensation as part of our agreement.