J.Crew Can't Stop, Won't Stop Doing Jewelry Collabs & The Latest Is With Catbird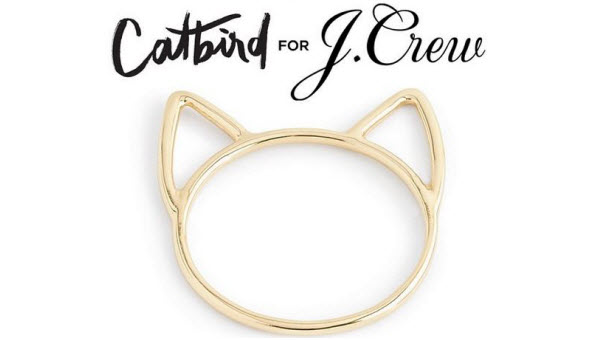 Yesterday, J.Crew debuted not one, not two, but THREE new jewelry collaborations. Even we couldn't keep up! We knew about Maya Brenner ahead of time and Insta-stalked Jennifer Fisher, but the last one came out of nowhere. So our apologies for being a day late on this but it's too good not to write about.
This collab comes courtesy of Catbird, the Williamsburg-based boutique that's known for their extremely dainty pieces. If you're not familar with this awesome brand (get to know them), think thin gold midi rings and tiny diamond stud earrings, aka the perfect everyday jewelry. J.Crew is now carrying 9 Catbird pieces, including the exclusive Gold Lovecat Ring ($242). So cute!
And don't forget to check out: Celebrity style under $100, Starbuck's new app and the Fifty Shades Of Grey trailer
[Photo: Instagram]