Wake Up And Smell The Leather: Edie Satchel Bags Are Where It's At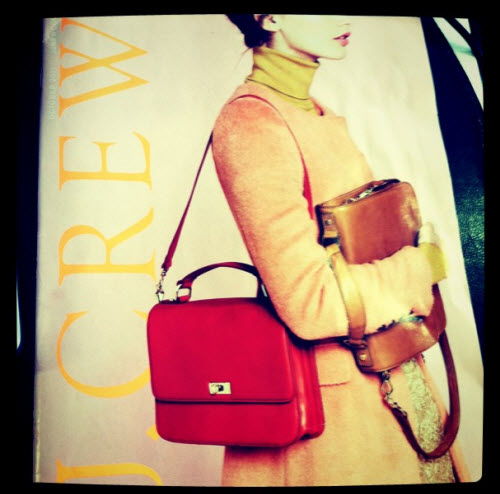 Well it turns out that leather satchel bags are developing a universal following akin to something like Nutella. Or Arrested Development. Everybody likes them. They are the thang for fall, which isn't really hard to believe considering how a) gorgeous they are and b) how unbelievable functional they are, too. These are not like the hobo bags or mini backpacks of your fashion past…
These are classic handbags you'll actually hold on to forever. And they kinda resemble something you'd see Joan Holloway carry in Mad Men. And Joan is bad-ass.
J.Crew Edie Satchel, $238 at J.Crew online.
What do you think? See more of our leather satchel coverage, from the 10 best leather satchels ever made, to this season's "IT" bag, Cambridge Satchels, to all of our favorite sales and deals and online sample sales. Wear them with your work sheath dresses or skinny jeans– they're ridiculously versatile.