Jenifer Aniston has the most laid-back style in A-List Hollywood – nobody wears belted jeans and a t-shirt better than Jen – and she even looks good while traveling. This Heathrow Airport look from the weekend is laid-back, polished, comfortable and cool all in one. Judging from my go-to travel outfit, aka head-to-toe sweats, I need to take a page from Jen's book: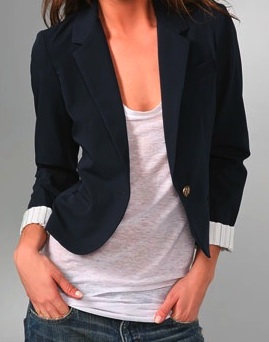 Start with a great navy blazer with nautical buttons like Jen did. This Bop Basics Girlfriend jacket ($182) is perfect for the job; it keeps you warm on drafty planes and looks polished enough to be caught by the paparazzi – or a cute guy.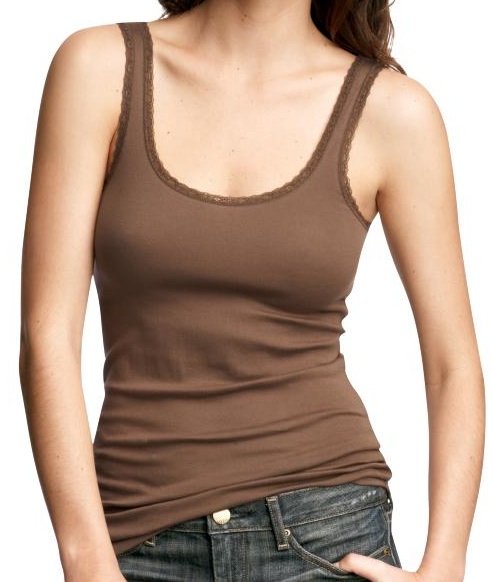 A basic tank like this Gap Lace-trimmed cami ($15) is comfortable enough for a long flight, and is a great neutral base for other weekend outfits you packed.
While boyfriend jeans are debated by some, you really can't deny how cool they look on Jen. These True Religion Jordan with Flap Boyfriend jeans ($209) are above and beyond sweat pants style-wise, but equally comfortable for a long day of walking.
I've said it before, and I'll say it again, laceless slip-ons are the way to go on weekends and travel days. These Keds for Gap slip-ons ($39.50) are the result of a genius collaboration.
Check out more of our favorite celebrity styles. Shop our guides to the best summer dresses, the best flat sandals, and the best summer hats. Subscribe now for exclusive updates.