Jennifer Hudson is the epitome of refreshing. We love seeing her in the spotlight because on top of her voice of an angel (I mean, the woman even sang for the Pope), she is just so genuine! We find ourselves relating to her because she doesn't fit the cookie-cutter Hollywood image, and she doesn't try to either. She's comfortable in her own skin and she reminds us of why we should feel the same way too.
Back in July, Hudson was named the face of New York & Company's SoHo Jeans Collection. Now, she just released her Jennifer Hudson Jean for the retailer and they're the definition of the perfect pair of jeans.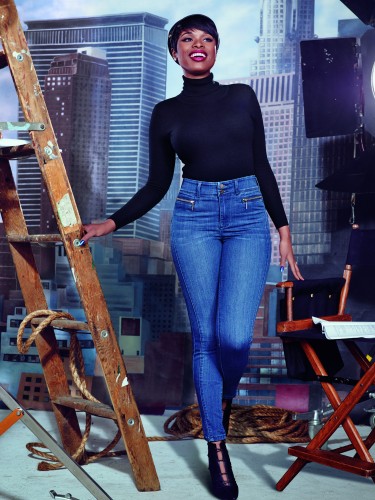 Jennifer Hudson Jean ($47.90, down from $79.95)
Hudson's inspiration behind the fit is something we can all agree on. She wanted to create a pair of jeans that she could feel most confident in. The jeans are form-fitting but have that legging-feel, with a high-waist. The jeans also have zipper detailed pockets and curved seams, which create an elongated and slimmer silhouette. AKA, these jeans will flatter anyone. These jeans are available online and in-store while supplies last!
Don't forget to check out: The Best New Eyeshadow Palette For Beginners? Jane Iredale's In The Blink Of A Smoky Eye Kit, 16 Celebrities Who Are Family Members On & Off-Screen, and Can You Tell Which Aviators Costs $140 More Than The Other?
[Photo: New York & Company]