Jennifer Lopez celebrated her 46th birthday this past weekend at 1 OAK Southampton. All eyes were on the birthday girl as she owned the night in the hottest little black dress I've ever seen. J.Lo wore a Bao Tranchi dress with a scoop neck and sheer cut-out panels that showed off her amazing body. She spent the night hand-in-hand with her boyfriend Casper Smart.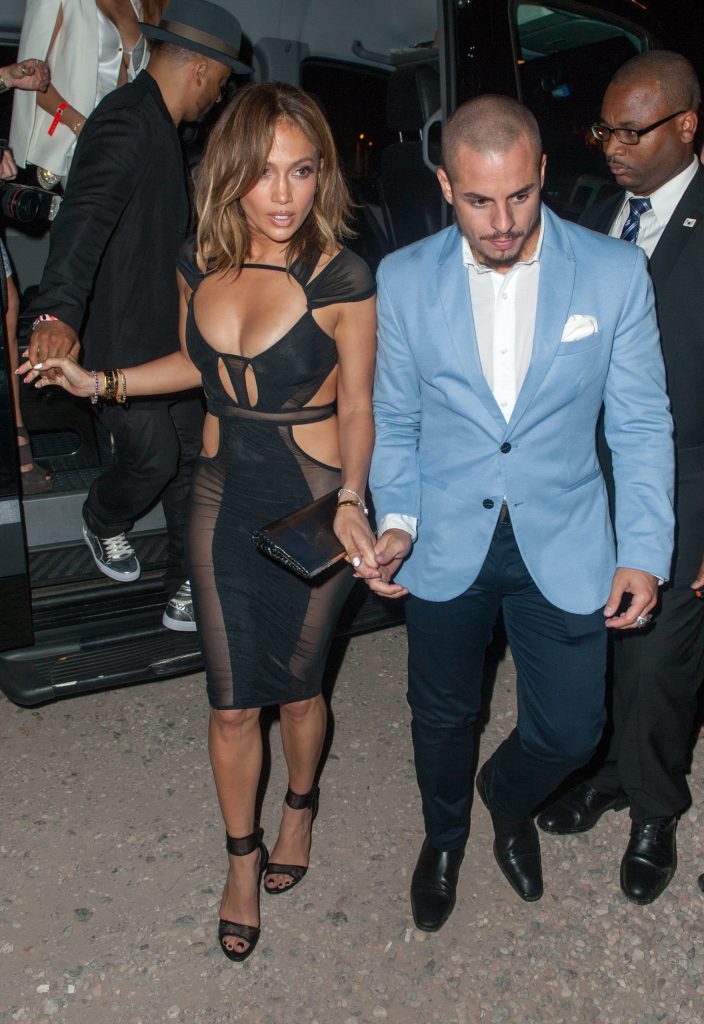 While she looked absolutely stunning, some people didn't find her dress choice appropriate for a woman her age. One woman said "the dress is unattractive, and at her age, she doesn't need to lower herself to wearing something so tacky" and another said "yes she has a great body, however like it or not she's also 46, not 26. Time to start dressing like it."
What gives a woman (or man) the right to dictate what others should be wearing? Just because J.Lo has hit a certain age doesn't mean she needs to start covering up her entire body. If she feels comfortable and sexy in a sheer cut-out dress, then so be it! Meanwhile, if this was a celebrity male with a ripped body wearing a pair of pants with no shirt (ahem, Zac Efron), women would be praising it.
Get it, girl.
Don't miss Leah and Brandon Jenner welcomed a baby girl and can you guess who these celebrity hands belong to?
[Photos: Splash News]