Some designers hit the celebrity jackpot by getting one, and then all, of the starlets to wear their brand (ehem, Rails). So listen up. The latest brand to strike gold in the Hollywood crowd? Twenty Tees. The bicoastal design team behind the luxurious knits is gracing the limbs of everyone from Kaley Cuoco, January Jones, and Kourtney Kardashian, to Olivia Munn and Rihanna. Oh, and of course, Jessica Alba who most recently wore a Free Loop French Terry Shrug ($168) over her gym ensemble.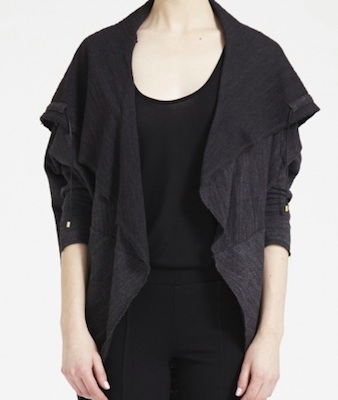 Free Loop French Terry Shrug ($168)
Click through the slideshow to shop more great finds from Twenty Tees.
Check out Jessica Alba's sweatsuit, Ariana Grande's crossbody bag and Mindy Kaling's sheep sweatshirt.
[Photo: Splash News]