Jessica Alba was in Paris this week promoting The Killer Inside Me, checking out the Couture shows, and dressing like one of the chicest tourists we've ever seen. Jessica's all-American separates (jean shorts, tanks, etc) were so well styled with belts, bangles and leather sandals, we just have to try the looks on home soil:
Look 1:
Jessica loves her Gap Mini-floral roll-up shirt ($39.99) (and we love that she shops at the Gap). The patterned button-up is great with jean shorts or white pants.
Jessica represented American style by donning cuffed shorts like these flattering Paige Premium Denim 'Jimmy Jimmy' Stretch Denim Boyfriend shorts ($129).
We love Jessica's slouchy leather purse – which probably doubles as a toy bag for little Honor. This Chocolate Patricia satchel ($111) is versatile and a spot-on replica.
Get a pop of color below the ankles with these Steve Madden Women's Serrious T-Strap sandals ($39, down from $69.95) – the strappy, two-tone style surprisingly goes with everything.
Look 2:
Never underestimate the a solid tank like this blue, thin-strap Splendid Ribbed "U" tank ($41). Wear it with everything from jeans to skirts, white shorts and beyond.
We love Jessica's playful, flirty tiered skirt; get the look at home with this layered Delias Piper Striped skirt ($34.50) at a tenth of the price.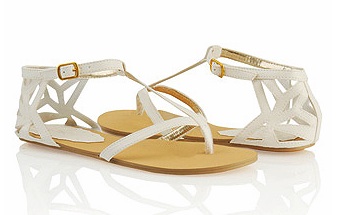 Jessica yet again topped over her daytime look with fancy but comfortable leather flat sandals; these white Emboss Open-Cut sandals ($15.80) create a beach-y, summery look that stands out.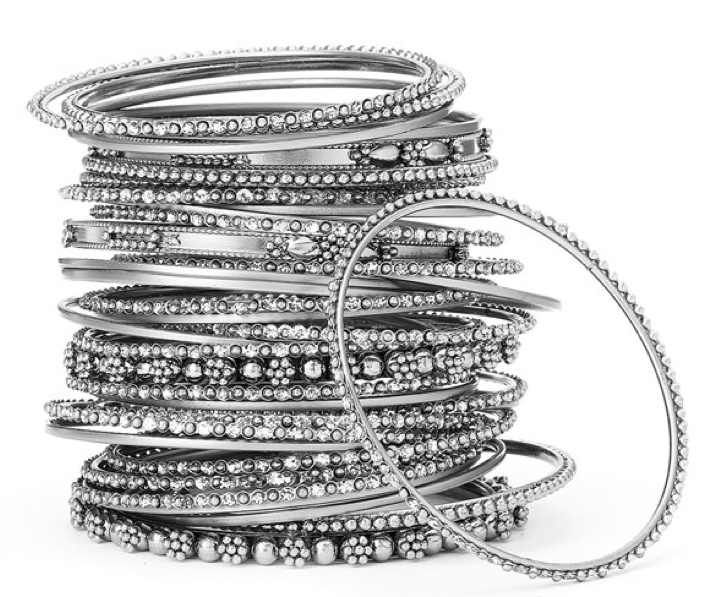 Jessica gave the look some edge with a fist full of bangles, like this awesome Cara Accessories Bangle Set ($58).
Check out all of the best sales and deals, more best find of the day favorites, and our guide to summer dresses, summer hats, the best sunglasses, flat sandals, overnight bags, cheap swimwear and Spanx swimwear.