There's rarely a time when we see Jessica Alba that we don't immediately want exactly what she's wearing. Case in point: the actress/entrepreneur was snapped out in L.A. recently and we couldn't decide what we loved more–her pretty printed top or that perfect summer tote. So, we found them both!
Jessica's top is the MIH Jeans Hockney Fleur de Lys Print shirt ($225) and she's carrying Rebecca Minkoff's The Sienna tote ($995) tote. We love Jessica's shirt because it's light enough to wear during the warm summer months, but also versatile enough to wear in the fall as well. As for her bag, you can see how amazing it is for everything from weekday errands to weekend beach trips–if you can swallow that hefty price tag, that is.
Shop Jessica's exact top and bag below.
MIH Jeans Hockney Fleur de Lys Print shirt ($225)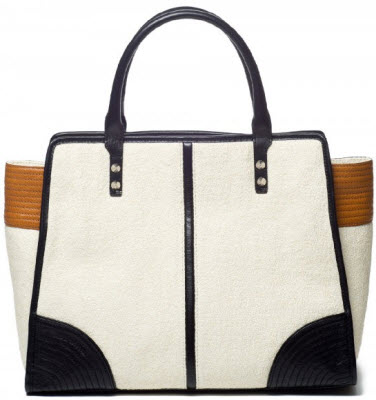 Rebecca Minkoff The Sienna ($995)
For more celebrity style, check out Reese Witherspoon's favorite top, Sienna Miller's white dress and Alessandra Ambrosio's red carpet ensemble.
[Photo: Splash News]