We won't keep you because this is urgent–Jessica Alba's Vintage Havana Striped Pocket Tank is $36. What more do you need to know? The classic blue and white stripes mean you can wear it any time, with virtually anything and it won't go out of style. Oh, and Jessica Alba isn't the only celeb who loves it–Nina Dobrev owns it, too.
Still here? WHY? There's only one size left, so go!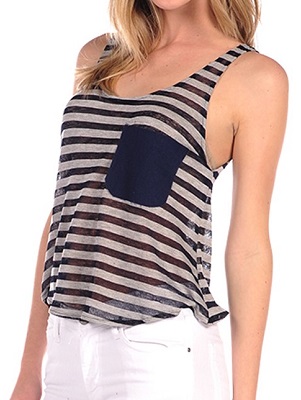 Vintage Havana Striped Pocket Tank ($36)
Love Jessica Alba's style? Check out her 40%-off jeans, her velvet sunglasses and her floral print pants.
[Photo: Splash News]