Accent nails are so last year—until we discovered Julep's new neon nail art kit, that is. Hello, neon makes everything that much cooler. Opt to go with one bright accent nail, or go electric and dip them all. Either way, this kit will have your nails decked out for summer (and Lollapalooza) in no time.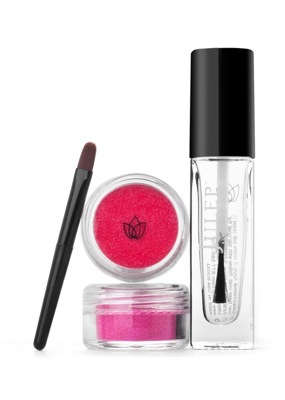 I decided to give this kit a whirl over the weekend, since the weather was finally nice and all. I polished my nails with Julep Nail Color in Mackenzie ($14), and dipped my index fingers in the Hot Magenta glitter. The outcome? Hands down the most perfect summertime watermelon-inspired mani ever. This kit is super easy to use (even if you suck at painting your nails!). The Julep Neon Nail Dips Kit ($12) includes Glitter Pots in Ultra Pink and Hot Magenta, a brush and a top coat.
For more beauty news, check out the blue eyeshadow trend, the first stateside DD cream and NARS x Pierre Hardy.