Don't ask us to name the last movie Julianne Hough's been in, but ask us what designers she loves or where she shops and we won't even hesitate. We're not-so-secretly obsessed with the blonde star, not because she's been in a ton of movies, but because we want to wear everything she owns. Take, for instance, these black and white Addy T Strap Flats ($59.95) she was recently spotted wearing. Not only are they an accessible adaptation of the black and white trend, but hello they're freaking $60! That's why we love Julianne. Not only does she make just about everything look good, but she reminds us good finds don't have to have insane price tags. Score her amazing t-strap flats below.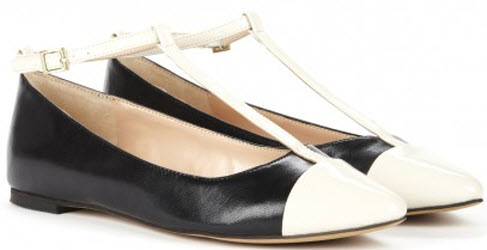 Addy T Strap Flats ($59.95)
Shop more great celeb style such as Kate Middleton's blazer, Jessica Alba's moto jacket and Olivia Munn's heart print sweater.
[Photo: Splash News]