Here at SheFinds, we're all about being open and honest with our readers. Because let's be real, if something is affecting us, chances are it's affecting lots of other women, too. And today, we're talking about one issue I'm sure everyone has dealt with in their lifetime…breakouts.
Yup, those stubborn pimples and blackheads we've all been dealing with since we were teenagers; unfortunately, they don't always go away with age. Which means we still need to be conscious of what ingredients we are putting on our face and what products we are using to treat the breakouts. Since the last thing we would want to do is make them worse or form new ones.
Luckily, a part of our job is to test hundreds of products each year (tough work..I know!) to ultimately find skincare routines that really work. And we found the one. If you're tired of battling breakouts, this easy 4-step regimen will not only keep your skin clear and smooth, but will also keep it looking healthy. Even better? All of the products included are by Jurlique, the high-performing, natural skincare brand (they're literally from farm to product!) that gives you the skin of your dreams without any harmful ingredients. Here's how it goes: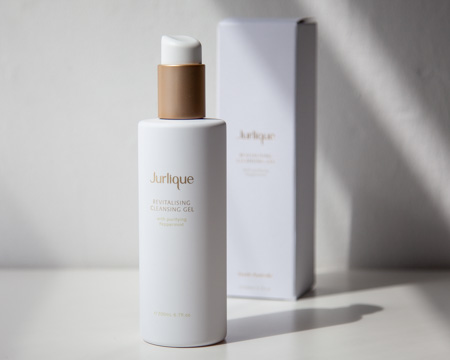 Revitalizing Cleansing Gel ($34)
Begin and end each day by using this cleanser to remove makeup and impurities from the skin. This lightweight one uses a unique micellar technology to deeply and effectively cleanse the skin. By doing so, it makes sure to rebalance the oils which in turn, controls breakouts.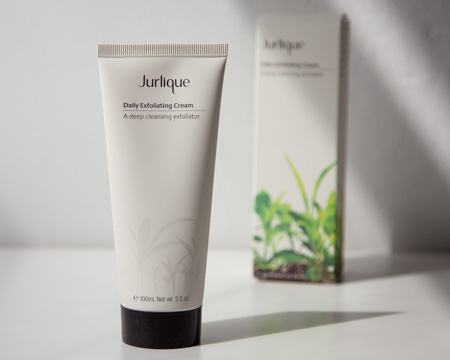 Daily Exfoliating Cream ($53)
Exfoliating is essential when it comes to preventing breakouts because it lifts and removes dead surface skin and impurities, leaving it to feel smooth, soft and polished. Unlike other exfoliators, this non-granular cream is gentle enough to use each day without making your skin dry or dull. This is all possible by the blend of Oats, Almonds and nourishing plant oils such as Macadamia and Sesame Seed hydrate.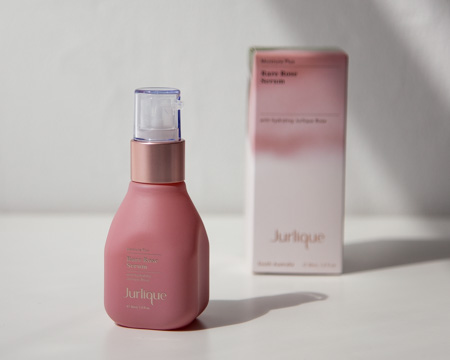 Moisture Plus Rare Rose Serum ($64)
After your skin is nice and clean, apply 1-2 pumps of this serum all over your face, neck, and décolletage for long-lasting hydration that gives you a naturally fresh and dewy glow. But that's not all. The rose flower extract (grown and harvested by the brand itself) helps the skin barrier by retaining essential moisture, making it possible to soothe and plump the skin to protect it against the first signs of aging.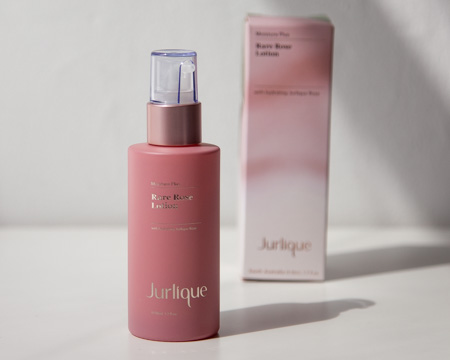 Moisture Plus Rare Rose Lotion ($60)
For the best results, follow up the serum with this moisturizer for your last step in this skincare regimen. This product is also part of the rose collection and is made with the same extract to condition, soothe and protect the skin from environmental aggressors. The best part? This moisturizer is made for all skin types, including sensitive. It's also super lightweight making it perfectly fine to wear under makeup.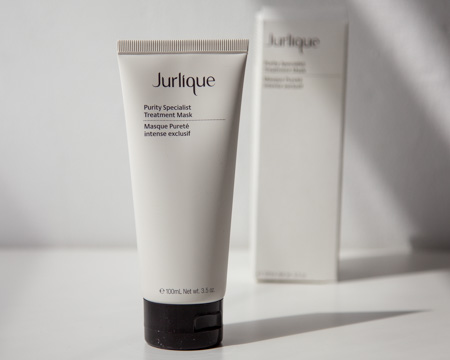 Purity Specialist Treatment Mask ($55)
For the times your skin just needs a little extra TLC, use this creamy clay mask that will deeply cleanse the skin to help smooth and refine the skin's texture while giving you a healthier and more radiant finish. Simply apply a thin layer and let it sit for 10 minutes. Before rinsing it off thoroughly, add just a little warm water to reactivate it and gently massage it into the skin to exfoliate.
Now that you know what products to use and when to use them it's time to implement this regimen into your daily routine. One thing to remember is that effective skincare only works with consistency, so make sure you are giving the skin the nourishment it needs both morning and night. Trust us, you will definitely see a difference and those breakouts will be fewer and farther apart.
SHOP JURLIQUE'S NATURAL SKINCARE NOW
The editors at SheFinds wrote this post on behalf of Jurlique and received compensation as part of our agreement.