Alexa Chung may be a model, author and TV presenter, but she's also done her fair share of designing. Chung has collaborated with major brands like Madewell and Eyeko, but now she has another to add to her list. Chung is teaming up with AG Adriano Goldschmeid to create a denim line named Alexa Chung for AG that will be out next January.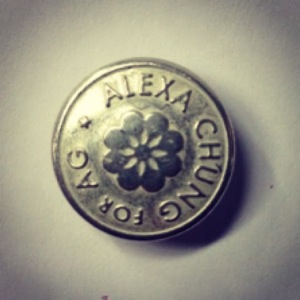 The 20-piece collection is inspired by the late 60s/early 70s, and will include jeans, overalls, denim dresses, t-shirts and dungarees (of course). Chung told WWD that the line is, "the missing pieces of my dream wardrobe…" If you love Chung's style, or just the serial collaborater herself, these denim pieces will be the perfect addition to your closet.
And while you count down the days for this collection to hit, check out what AG Jeans has going on right now.
Don't forget to check out: what no one tells you about living in NYC, this perfect clutch, and how to wear red white and blue.
[Photo: Splash News and Instagram]