Justin Long and Amanda Seyfried have no idea what Taylor Swift is talking about.
Patrick Schwarzenegger has to send a text before making out with Miley Cyrus.
Kris Jenner throws up a peace sign at her birthday party in Vegas.
Kate Middleton, Harry Styles and Simon Cowell have a good laugh (maybe at how random this crew is).
AJ McLean of the Backstreet Boys samples olives at a local farmer's market.
 Jim Carrey cuts a woman's hair on Hollywood Boulevard.
Kim Kardashian and Kylie Jenner or dolls?
Jessie J sings like she's starring in the remake of West Side Story.
Kristin Chenoweth says hello with two hands.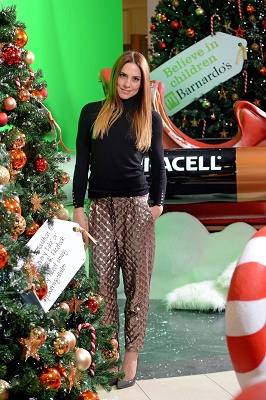 Mel C, aka Sporty Spice, poses with a Duracell sleigh.