Okay, maybe not Kim Kardashian, but Kate Middleton and Michelle Obama are definitely awesome. And yes, they're both now rocking bangs!
Kate Middleton debuted her new cut back in November and earlier today the First Lady showed off her new bangs in this pic on Twitter. Thoughts? We like! It's a new year, her man's getting ready to be sworn in for a new term so it's only fitting she switch things up a bit.
Michelle Obama's bangs got you feeling inspired to jump on the bangs bandwagon? Before you book an appointment with your stylist–or chop them yourself–we found an awesome, temporary way to give bangs a try: clip-on bangs by Jessica Simpson's famed hairstylist Ken Paves. Sure, they're so absurd they're hilarious, but they're also the perfect way to test out a new 'do without going all the way.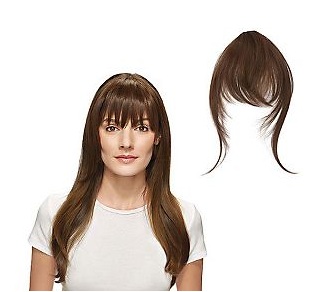 Love the fake bangs idea? Check out 5 more commitment-free makeover tips, plus give your closet a makeover at the Rebecca Taylor sale and with these arm party updates.
Photos: Splash; Twitter