Royal wedding watchers are abuzz about Kate Middleton's choice of an organic and fair-trade wedding cake, and considering that their guest list will likely top 1,000 people, that's a lot of free-range eggs and unrefined everything. Luckily, there are smaller scale ways to go green for your wedding – remember, you don't have to go nuts and choose recycled or vegan everything to make your special day kinder to the Earth. Try these simple, eco-friendly choices instead: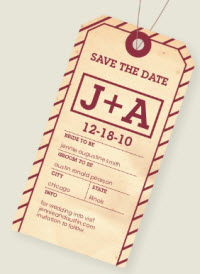 To get things started, consider the Destination Wedding save the date cards from Paper Culture ($149 for 100). Not only are these supercute cards printed on post-consumer recycled paper (meaning no new trees get cut down), the company also plants a tree in your honor when you place an order. How sweet (and green) is that?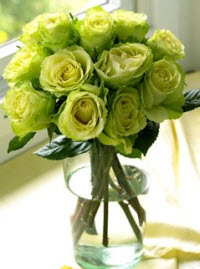 For centerpieces, order your flowers from Organic Bouquet and save tons of money while using seriously gorgeous flowers, like a dozen chartreuse roses ($49.95). Upgrade to two dozen ($69.95 total), place them in a few square vases per table and you have simple, chic design for way less than a typical wedding centerpiece.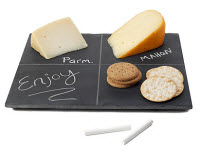 If your wedding has a vineyard or country feel, use these Reclaimed Slate Cheese Boards ($48) at your cocktail hour to identify cheeses and create an effortlessly elegant feel. Plus you can keep them afterwards for all your dinner parties as a married couple.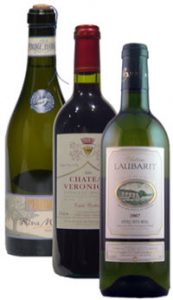 While we're on the topic of vineyards (and dinner parties), let's talk wine. You're serving it anyway, so why not make it artisanal, organically grown wine? Try a trio of bottles from the Eco Wine Club ($39.99) – red, white and sparkling – and choose which to serve (maybe even vegan!) with your duet entree, even if said entree happens to be a meat-fest.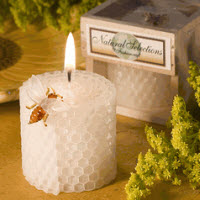 If you'd rather not use flowers on tables at all, consider using an abundance of these perfect Pure Beeswax Candles (1.99 each). They could be used as placecard favors, or you could group several of them on each table, creating a simple but ethereal glow for your reception or cocktail hour.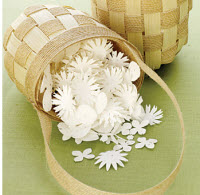 If you've always dreamed of being showered with rice or paper confetti, choose Plantable Seed Confetti ($19.99 for 350 pieces) and after you're showered with love, they can be planted in a pot, a garden or just left in an outdoor space and wildflowers will bloom.
Worried your guests melt in the summer heat at your ceremony? Score a great deal on these Chinese Sandalwood Fans ($1.99 each) and set one on each chair for an eco, pretty wedding day detail guests can take home with them. Since you can choose the ribbon color, you could even have your maids carry these down the aisle in lieu of flowers!
Take your pick ladies, turns out it is easy being green – even princesses are doing it. And don't hate – imagine having to do seating arrangements for 1,000. We have it way better.
For more of the best tips and shopping, follow BRIDEfinds on Twitter and be sure to shop our guides and our sales and deals on all things bridal.