Kate Middleton's Rebecca Taylor Skirt Suit Is Reissued: Pre-Order It Before It's Gone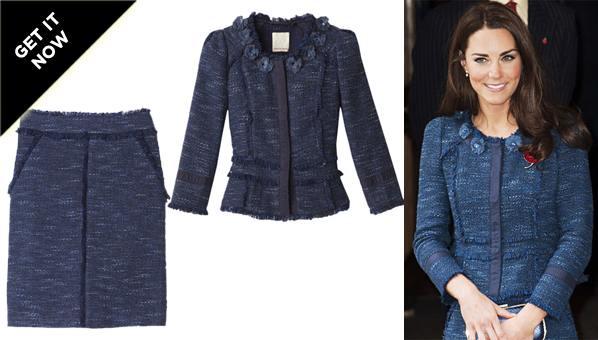 Just last Friday we were obsessing over the sold out Rebecca Taylor skirt suit that Kate Middleton wore at the Scott-Amundsen Centenary Race to the South Pole in London. Imagine our delight when we just found out that the tweed jacket and skirt have been reissued!  There's a catch, though: While the tweed skirt ($265) is available for purchase now, the tweed jacket ($450) is only available for pre-order over the phone. We know you probably haven't ordered something over the phone since 1997, but we hear quantities are limited so call 888-485-6738 before it's sold out again. And if you are too impatient to wait for the jacket (we don't have the exact date when it will become available yet) and want to channel the Duchess of Cambridge right now (who doesn't?), there has also been a tweed shift ($425) version of the skirt suit made available for purchase right now.
Read more coverage on Kate Middleton and check out the slideshows of our favorite tweed jackets under $250.