Kate Moss covers September Vogue this year, with a feature by Hamish Bowles on her wedding to The Kills rocker Jamie Hince inside, and stunning photos (above) from Mario Testino. Among the article's revelations, we were most surprised to hear that Kate is a fan of TLC's My Big Fat Gypsy Wedding — in fact, the couple decided to get married during an episode of the show: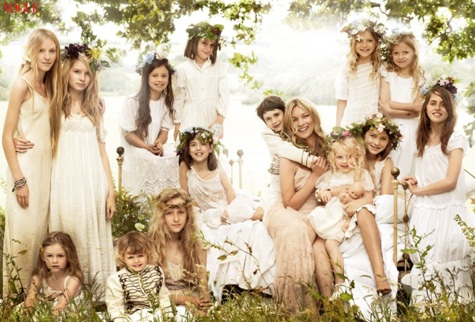 Kate explains, "I am so romantic about Gypsies. They're not allowed to do anything until they get married. So they all get married really young, at sixteen. You can't believe the dresses. They're like blinging butterflies times ten; they can't move down the aisle! It's so genius. I was just watching Jamie, so cute, and I was like, these girls, they just spend their whole life waiting for that day — let's do it!"
Kate also talked about the dress, she wanted "a classic Galliano, those chiffon thirties kind. I've lived in his dresses for years, and they just make me feel so comfortable. But it's so much more couture, couture, couture. Oh, my God, the work that's going into the dress!" After leaving rehab, Galliano brought her, "bags full of bits, and pulled tulle and sequins and veils and flowers out. And then we just kind of pinned things together, like the old days, you know?"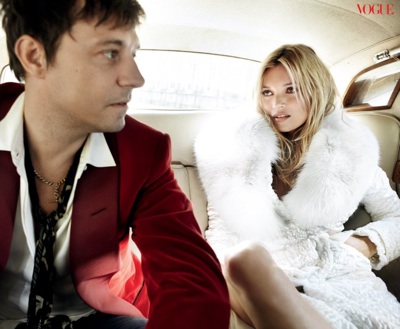 Read more My Big Fat Gypsy Wedding hilarity here. Then shop our guides to the best strapless wedding dresses, white wedding shoes, and inexpensive wedding dresses.