Hopefully by now you're done Christmas shopping, so how about treating yourself to a little something after all that hard work? Nordstrom
 has you covered with their huge selection of Kate Spade goodies starting at $5. Shop from handbags, tech accessories, jewelry and much more!  These also make great last minute gifts if you're STILL in need of something, since Kate Spade products are packaged so nicely there's no need to even wrap! Simple as that.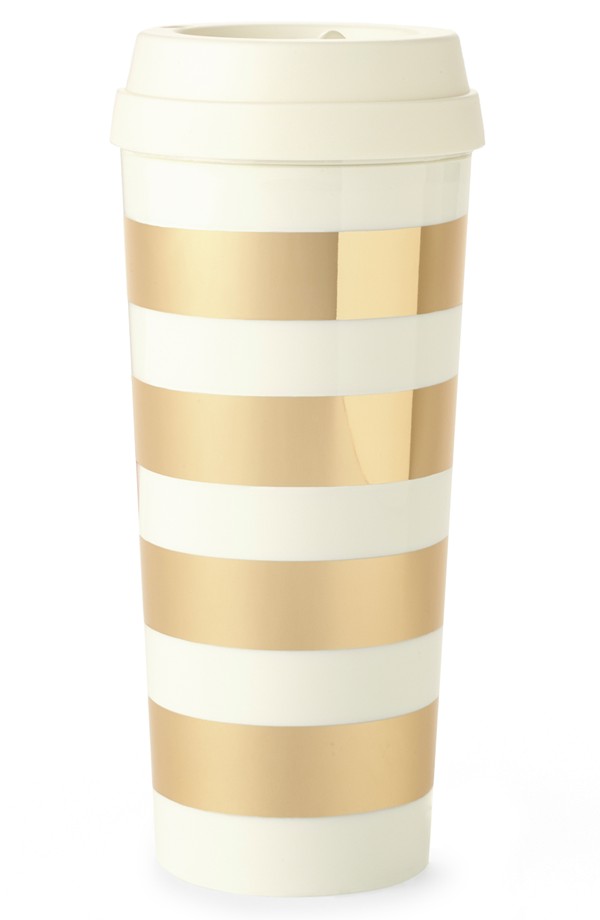 Gold Stripe Thermal Mug ($18)
Crystal Ear Crawlers ($32.16, down from $48)
Posy Court Heart Dish ($40)
Don't miss 50 New Year's Eve dresses under $50 and shop the best black tights according to customer reviews!
[Photo: Posy Court Heart Dish ($40), Cedar Street Cami Leather Crossbody Bag ($148), Crystal Ear Crawlers ($32.16, down from $48), Rise To The Occasion Candle ($40), Gold Stripe Thermal Mug ($18)]