It's here!
Kate Spade's first touchscreen smartwatch is here–and it's as pretty as you'd hoped.
The watch, made in partnership with Fossil, comes in three styles: tan leather, black leather, and rose gold metal–each more stylish than the next with the signature Kate Spade scallop watch face (plus all the smartwatch technology).
The brand just launched the watch this week, and everyone's already losing it over this being the first actually pretty smartwatch on the market. Real Simple points out that it's actually cheaper than the Apple Watch, writing that "We no longer have to sacrifice style for function." Shape called it the "prettiest touchscreen smart watch."
I mean, just look at her: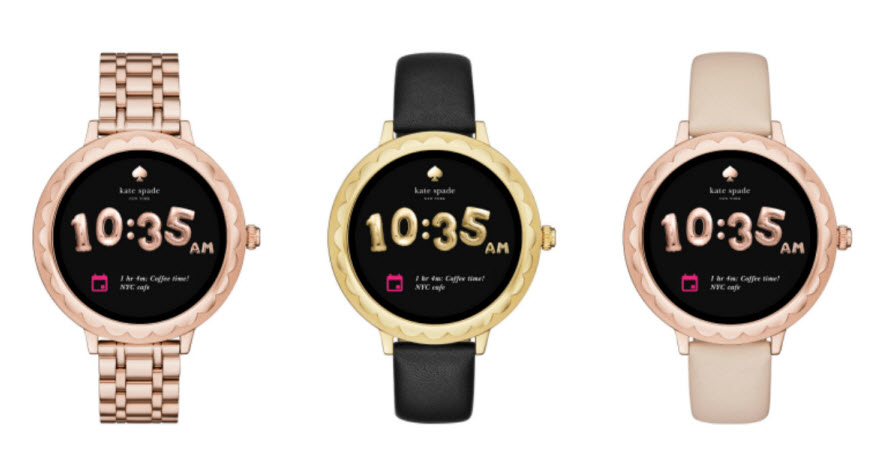 Shop now: Kate Spade Scallop Touchscreen Smart Watch in Rose Gold ($325), Vachetta ($295) and Black ($295) .
If this has been the missing piece of your wardrobe–something you can wear to workout/that tracks your progress but also that you can wear to work and date night and beyond… and maybe even get compliments on?! It's a beautiful thing! It even has a microphone so you can use Google Assistant. This is a game-changer for the busy woman.
"The Kate Spade New York girl is connected at all times," Mary Beech, executive vice president and chief marketing officer of Kate Spade New York said in a statement. "Whether she's wearing pink, stripes or dots, our scallop touchscreen smartwatch will match her outfit, tying her look together with a unique Kate Spade New York twist."
Shop now:
Kate Spade Scallop Touchscreen Smartwatch in Black ($295)
Kate Spade Scallop Touchscreen Smartwatch in Vachetta ($295)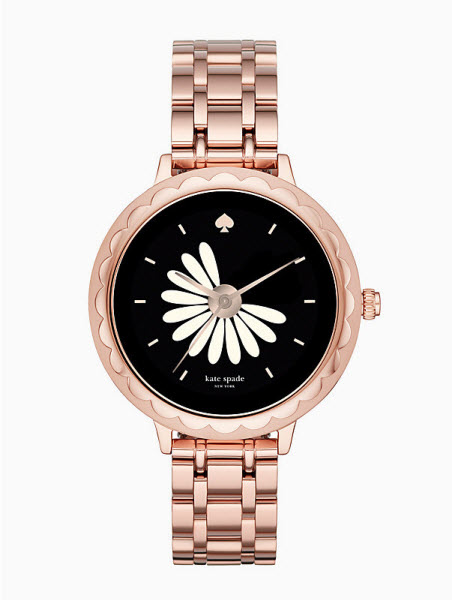 Kate Spade Scallop Touchscreen Smartwatch in Rose Gold ($325)