It should come as no surprise that Sports Illustrated swimsuit cover model Kate Upton is now hawking a line of swimwear. (And yes, these bikini's come with slightly larger bottoms, that may actually cover your lady parts.)
Her capsule collection for Beach Bunny swimwear just hit online, including her namesake 'Kate' bikini and others. Kate is quoted as saying:
Beach Bunny is my favorite swimsuit line out there and to be able to design for them is a dream come true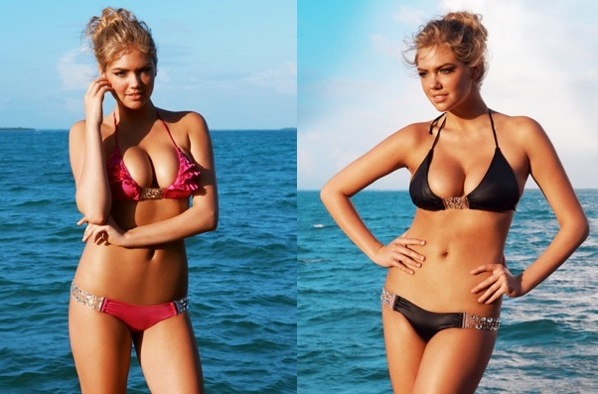 Shop the Kate bikini ($135) from Beach Bunny.
Can't get enough of buxom models in skimpy lingerie? Check out the slideshow from the latest Victoria's Secret Fashion Show.