All you need is a good set of hot rollers ($29.99,
Ulta
) to recreate Kate's loose, wavy hair style.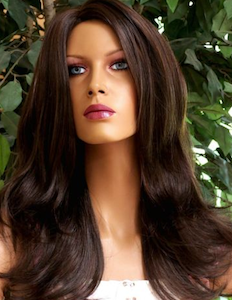 Pick up an already-styled chestnut brown wig like this version on eBay ($39.99).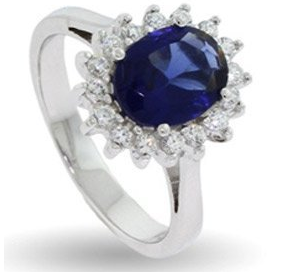 On sale now for $19.99 on Amazon, we can't even begin to do the math on what fraction of the cost this faux version is to the real thing.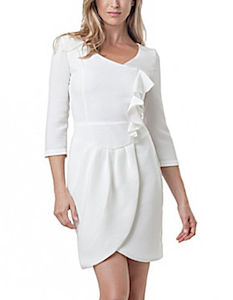 Though Kate's REISS Nannette Cream dress has been back-ordered for months, this JS Boutique version ($138, Dillard's) is pretty darn close.
These Nadri Pavé earrings ($68, Nordstrom) may be stainless steel, but they're not too far off from Kate's engagement photo pair.