In fashion nothing stays secret for long, such was the case with this week's anticipated firing on Bravo's Kell On Earth.  While two assistants are let go in a matter of days–Elide and Stephanie Vorhees–a new assistant is hired for a quick second but is let go when she Tweets about the company minutes after landing the job. Kelly skips the drama and goes to London to work Fashion Week. We were feeling jealous of Kelly's London fun, so we found some groovy British looks that are much less expensive than a plane ticket overseas.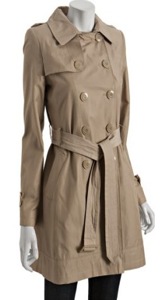 The classic English staple is a Burberry trench–and while we think it's worth the splurge, unless you really are the Queen of England, you may want a cheaper option:  instead try this trench by DKNY for $79.20 at right that does just the trick.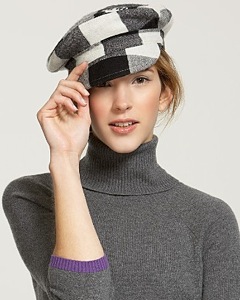 This wool and plaid newsboy hat by Juicy Couture ($75) is decidedly British-looking.  It will not only keep you warm, but is a great cover up for bad or lazy hair days.
Show your support for the queen and your royal sense of style with a gold and pearl crown necklace by Sophia & Chloe ($105).
Now, for our favorite Kelly-isms of the night:
"I hope that when everybody sets the place on fire, they at least lock the doors" While Kelly's away in London she anticipates the inevitable disaster that ensues without her guidance, but has faith her team will pull through in the end.
"We're not in fashion, we're in slave labor" Kelly's assistant Andrew sums up the feelings of the People's Revolution junior staff memebers while Kelly is away in London.
"It's not fashion week, it's fashion month" New York Fashion Week is just the beginning for People's Revolution- London, Paris, and Milan are still to come–which means lots more drama.
Meanwhile across the Atlantic… "We take disco nap vacations." Kelly makes the most of her time in London by hanging out with friends, and also running the House of Holland show.
See more of our field guides to Kelly Cutrone in Kell On Earth.  Get all of the best online deals with our list of this week's online sample sales.