As if watching Kelly Bensimon on The Real Housewives of New York City wasn't torture enough, the reality star is teaming up with Original Scent to launch her very own 'In The Spirit Of' fragrance. This is worse than Grey's Anatomy third lead Kate Walsh getting her own perfume!)
Our first guess was that it had to smell like a mega b*tch, but apparently smells all "warm" and "sexy." And according to the description, "It rests on a base accord of clean musk, with a hint of the sexiest vanilla that is at once beautiful, warm and deep—just like the woman who inspired it!" Did we miss something here? Because the woman who inspired it is none of the above.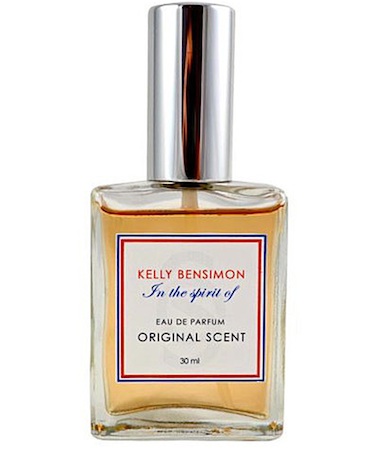 "Some people love to eat [but] I love to smell,"  she told WWD. I guess that makes her a fragrance expert now? Disturbing. If you happen to be one of the very few people on earth that like her, you can pre-order her fragrance on Opensky before it launches on November 1st here. Pricing ranges from $40 for .5oz to $100 for 2oz. We think it makes a great gift idea for your frenemy, what do you think?
For more beauty fun, check out: MAC's Stroke of Midnight Collection, cult-favorite skincare products and the JINsoon holiday polish trio.