It's no secret that the Kardashian klan clan has a long and complicated history with fur. Who can forget that time Kim Kardashian got flour bombed for her love of real fur? And then, of course, there was the time Khloe tried to make an anti-fur fashion statement while carrying a real leather bag. And don't even get us started on Kanye West–this pic says it all.
Despite Kim's undying love for real fur–she was snapped wearing a fox fur stole back in February, FYI–we're happy to report her younger sister Kendall Jenner isn't following her lead. Instead, Kendall was snapped wearing Topshop's Luxe Boxy Faux Fur Gilet ($130) proving faux aint really all that bad.
Of course, we wouldn't go so far as to call Kendall an animal rights activist considering she was also wearing Alexander Wang's Anouck Chelsea Booties ($595) which are made from calfskin, but hey–the faux fur vest is a nice start.
Shop Kendall's vest and boots below.
Topshop Luxe Boxy Faux Fur Gilet ($130)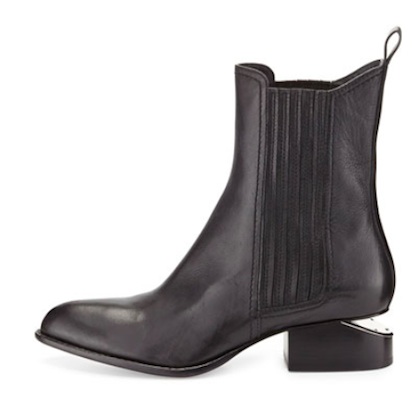 Alexander Wang Anouck Chelsea Bootie ($595)
PS: In case you needed further proof of Kimye's affinity for fur, click through the slideshow for visual proof.
Don't miss Jessica Simpson's plaid dress, Bridget Moynahan's NYDJ outfit and Jessica Alba's jean jacket.
[Photo: Splash News]