Usually fine jewelry is associated with engagement rings, classic diamond studs, and your mom's locked-away collection of bling. But Khai Khai gives fine jewelry a refreshing makeover fit for the young lady who adores her diamonds but also the Internet, her Twitter account, and Beyoncé music videos. The New York-based line, founded by the brother of Man Repeller Leandra Medine (so you know these pieces are bound to be both fun and fashionable), offers super-luxe earrings, rings, and necklaces with quirky nods to memes like diamond-studded @-symbols, a thumbs-up "Like," and kale, everyone's favorite vegetable. Now you can wear fancy jewelry without feeling frumpy.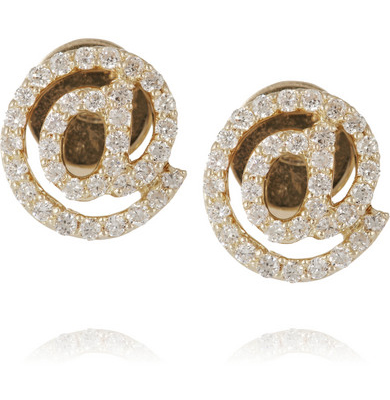 Khai Khai @ 18-karat gold diamond earrings ($1,100)
Khai Khai Kale 18-karat gold tsavorite necklace ($1,150)
Khai Khai Thumbs Up 18-karat gold diamond ring ($1,300)
Check out more Best Finds: Jennifer Lawrence's Isabel Marant coat, Cameron Diaz's $68 ring, and Kim Kardashian's hoodie.