The Kardashian sisters (plus mama Kris) recently stepped out for a family workout in the Hamptons and everyone looked shocking normal. It was Khloe, however, who stole the show by flaunting her long legs in these Vimmia Abstract Capri ($94). Now yes, $94 is an insane amount for workout clothes. But hey–if spending close to $100 on leggings doesn't get your butt to the gym, we don't know what will. It's a fail-proof stay in shape for summer workout plan, right? Get a pair for yourself below.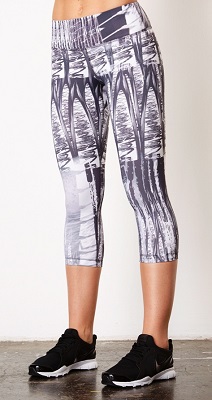 Vimmia Abstract Capri ($94)
Don't miss Kourtney Kardashian's cute short overalls, Olivia Palermo's white dress and Taylor Swift's black romper.
[Photo: Splash News]