Kim Kardashian found time in her busy wedding day to let the world know that she's created a "Virtual Wedding Guestbook" for fans to leave well wishes. Cute or tacky? We'll let you be the judge; now please enjoy some of our favorite (slash freaky) comments thus far: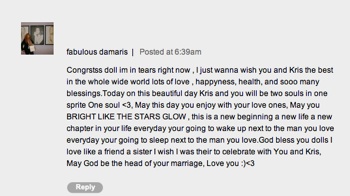 We suggest checking back throughout the day, as these comments are quite entertaining.
Shop our guides to strapless wedding dresses, designer wedding shoes and black bridesmaid dresses now.