Hot off the heels of its latest collab with Pamela Love, Nine West is jumping right back into the world of designer capsule collections, this time partnering with retailer Kirna Zabête. And Kirna Zabête owners Sarah Easley and Beth Buccini aren't too shy on the collab front, either. Though their Target collection didn't fly off the shelves a la Missoni or Jason Wu, the under-$200 designs were praised for their high-quality appearance and contemporary prints.
Starting in February, Kirna Zabête at Nine West will kick off a six-month long continuous release that features a different shoe group every 30 days. Expect high-heels, mid-heel shoes, flats and flip-flops. Styles will be priced from $49 to $169, and sold on Ninewest.com and Kirnazabete.com.
"We've never designed shoes before," Easley said. "And yet we always get dressed from the ground up," Buccini added.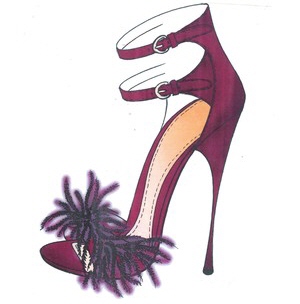 If you're crazy for collabs, don't miss Maison Martin Margiela x H&M, Anna Sui for Coach and the Neiman Marcus and Target collection.