Kirna Zabete Wants You To Be An 'Urban Warrior' This Month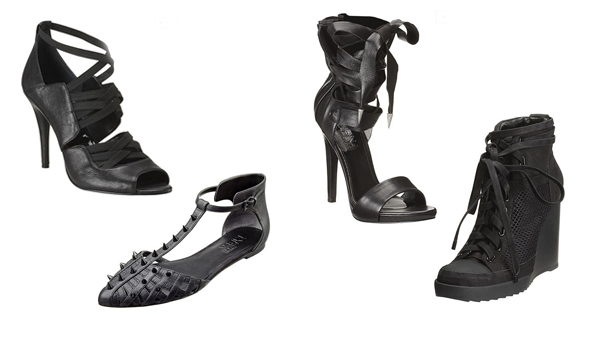 March is here and so is the second capsule of Kirna Zabete's shoe collaboration with Nine West. This month's theme is 'urban warrior' and shoes live up to the tough name. The collection is all black leather and we love the biker chick vibe. Choose from a wedge sneaker, a studded pointy toe flat and two pairs of leather peep toe pumps. The affordable shoes run from $99 to $169 and are available on the Nine West website. We think the March collection is much more wearable than February's shoes (check them out here). But if you aren't crazy about this month's black, biker style, don't worry. KZ by Nine West will release new shoes each month until July. What do you think of the collection and the March shoes?
For more footwear, check out ankle strap heels (a spring must-have), cool embellished espadrilles and Beyonce's custom made wedge sneakers.