With MILLY for DesigNation now available for pre-order, Kohl's isn't wasting any time getting people geared up for their next designer collab. They just announced the big news and their next design partner is… Thakoon!
Inspired by London, Thakoon for DesigNation marks the store's seventh designer collaboration. Thakoon will join the ranks of designers like Peter Som, Elie Tahari, Catherine Malandrino and of course, Michelle Smith of MILLY. Thakoon for DesigNation will hit stores and kohls.com in the fall of 2015 and everything in the line will be less than $200.
Of the new collaboration, Nancy Feldman, executive vice president of women's fashion at Kohl's, had this to say:
"DesigNation is built to inspire our customers with designs shaped by some of the world's most popular destinations, and Thakoon Panichgul is the perfect person to bring London to life as he is known for showcasing distinct, global influences through his collections."
For now we only have this sketch of the line, but we'll keep you posted as soon as we get a sneak peek at line!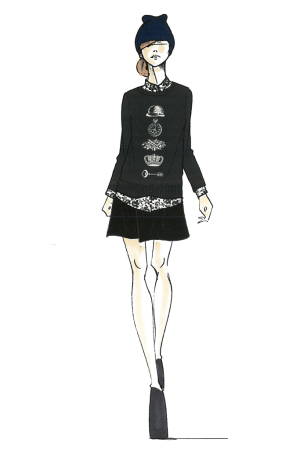 Be sure to check out Jack Rogers handbags, Lilly Pulitzer for Target and Jessica Biel's new baby.
[Photo: Kohl's]