Remember when we told you that every celebrity is legit obsessed with Lili Claspe jewelry? Well, you can add Kourtney Kardashian to the fan club. The reality star can't stop, won't stop wearing the brand's Lana Choker ($99).
She's been spotted out and about in L.A. wearing the gold chain:
And also showed it off on her 'gram:
For less than $100, this is a great, on-trend piece to add to your everyday #neckparty. Shop it now.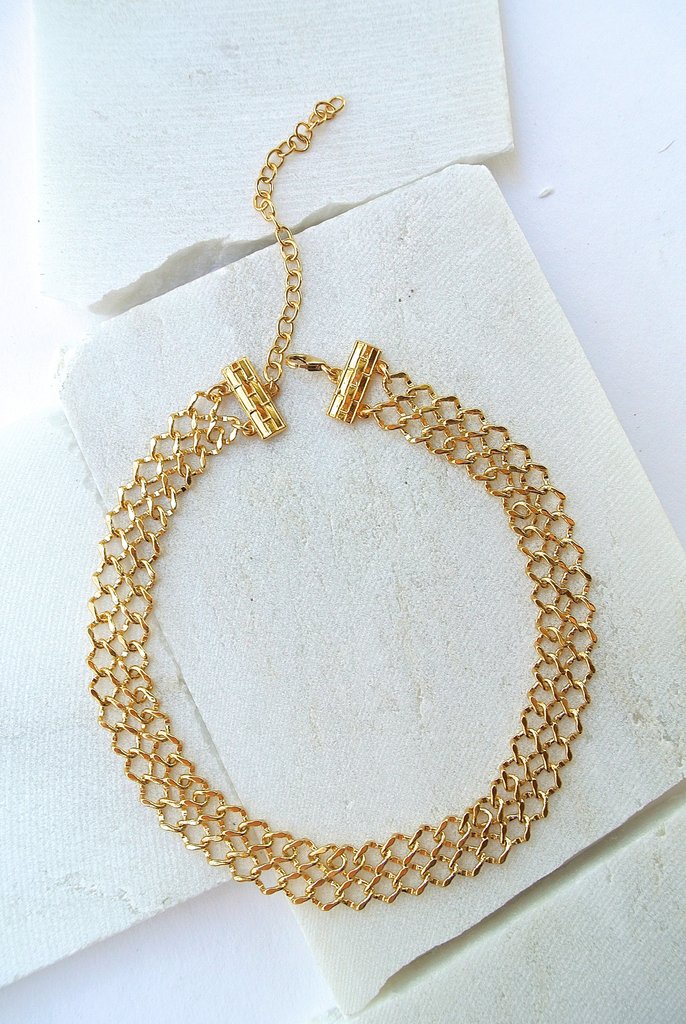 Lili Claspe Lana Choker ($99)
Don't forget to check out: what the Hadid sisters actually eat and the one mistake you're making when leaving a tip at the restaurant
[Photos: Splash News, Instagram]