Kourtney Kardashian's Pink Coat Is Under $200, From ASOS--And Selling Out.
Kourtney Kardashian just spent a busy day in New York promoting her new Kardashian Kids collection (and meeting our editors!), and for the occasion she chose a pretty pink cocoon coat (above). Pink is in for spring and her sister Kim just wore a similar color to appear on Jimmy Kimmel Live. The only difference is that Kim's dress was Dior and Kourtney's coat is (drumroll, please)… ASOS! Yes! Kourtney's pink coat is less than $200 and available online. Cha-ching: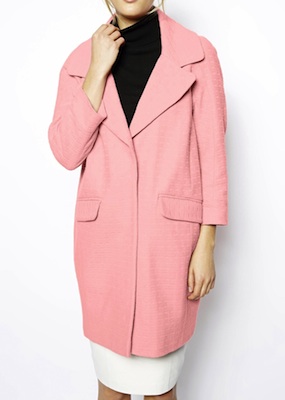 Get one before it sells out: ASOS Textured Coat ($159.96).
[Photo: Splash News, ASOS]