Kris Jenner's Got A Hot Date For NYE... And Her Name Is North West!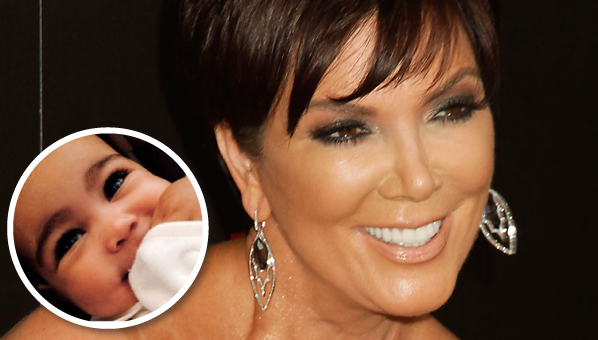 North West is Kris Jenner's New Year's Eve date–and will also be her midnight kiss. Adorable. [E!]
Miley Cyrus touches herself in her new music video for 'Adore You.' Ick. [Just Jared]
SHOCKER: reality TV…is MOSTLY FAKE.  Kristian Cavallari admitted to Bethenny Frankel that most of the situations on Laguna Beach and The Hills were scripted. [OK!]
Didn't get that Christmas gift in the mail by the 24th? You're not alone. UPS and FedEx are saying this was the "worst Christmas ever" for deliveries. [USA Today]
Britney Spears is taking her act to Vegas! The singer snagged a two-year gig to play at the newly-renovated Axis theater at the Planet Hollywood Resort & Casino. [USA Today]
Here's something to warm your cold, dead spirit: A Boston Bombing victim just got married to the nurse who took care of him while he was in the hospital. Brings a tear to our eyes! [OK!]
A fellow with lots of time on his hands recreated Home Alone in a virtual Christmas card… and played every character. [Time]
Guess which Jersey Shore character is pregnant?! Yep, it's JWow. [E!]
Watch Beyonce sing with a young girl suffering from terminal brain cancer at her concert in Las Vegas. Hope you've all got tissues on hand for this one! [NYDN]
Don't forget to sign up for our newsletter!