Kristin Cavallari paid homage to fall this weekend with a super cute sweater (and with an actual pumpkin). Kristin's navy blue cable knit sweater and jeans look is the perfect get-up for crisp falls days, when you don't want to freeze your butt off, but don't want to look bulky either. As the weather drops, layer the look with cropped jackets and blazers and add scarves and gloves. Try her look here: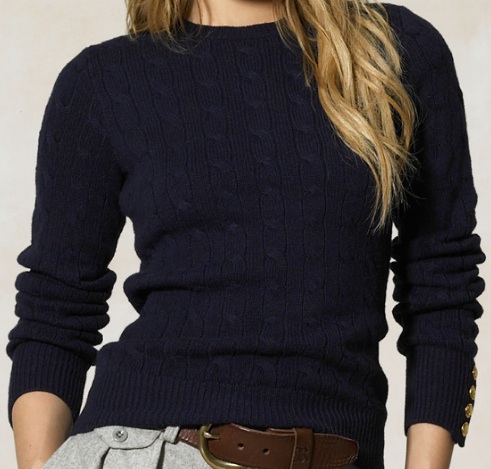 Get the ever-preppy cable knit sweater look with this Rugby Woolen Button-Cuff Sweater ($79.50) which has a perfectly-placed row of gold buttons on the sleeve.
To take the look from classic-preppy to on-trend, go with a pair of super soft jeggings like these you-won't-believe-their-note-jeans True Religion "Misty" Super Skinny Denim Leggings in Buckeye Dark ($189).
A neutral leather belt is the perfect fall accessory – use it to pull any jeans-and-sweater outfit together (or to cinch a military jacket or bulky sweater). This MM6 Maison Martin Margiela Belt ($180) is perfect.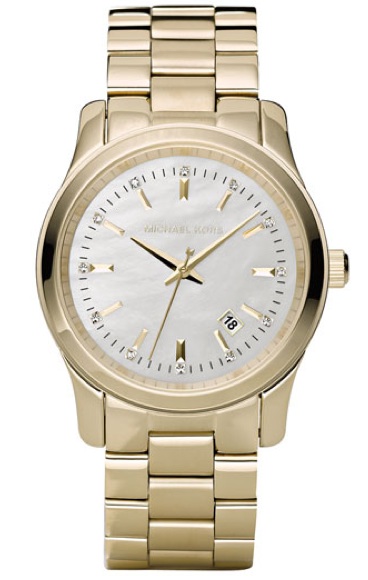 Oversize gold men's style watches are still a huge trend, so try the expensive-looking style with this Michael Kors 'Runway' Crystal Index Watch ($180).
If you're not on a The Hills-cast budget, get a barely-used second-hand designer bag on Portero, like this Louis Vuitton Speedy ($498.97, down from $665).
Shop more fall essentials like fall boots, scarves, military jackets and blazers.