As much I love shopping for clothing and accessories, jewelry is my real weakness. Believe it or not, that hasn't always been the case. Once upon a time I didn't think twice about splurging on the latest (random) designer trend only to find myself totally regretting my purchase just a few months later.
I finally broke the cycle a few years back. Rather than tossing my hard-earned money at fashion fads, I decided jewelry was the smarter investment. And not just any jewelry, diamond jewelry. Diamonds aren't just stunning to look at; they also happen to be durable and versatile. Five, ten, twenty years from now, diamond jewelry is likely to be just as brilliant (if properly cared for, of course) and just as stylish.
The one drawback about diamond jewelry? Having to do your homework about whether or not your treasured pieces have been ethically sourced. That's why brands like Clean Origin are so appealing to me. They offer gorgeous lab-grown diamonds to be showcased in engagement rings, stud earrings and more.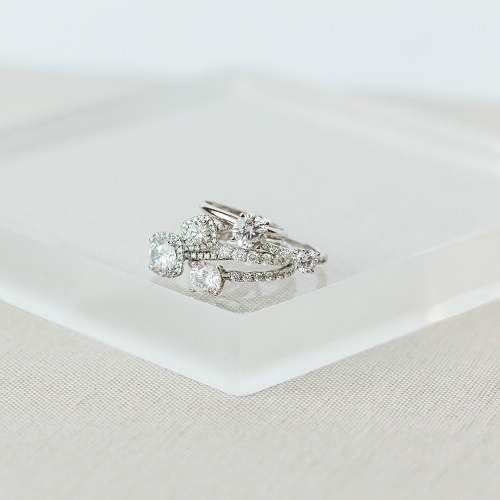 If you're not familiar with lab-grown diamonds, it's time you got the download. Here are three reasons they're taking off in the jewelry world.
1. They're Ethically Sourced. Because these diamonds are created within a lab, the process eliminates the threat of worker injury. One in every 1,000 miners is injured mining diamonds the traditional way; Clean Origin does not have to worry about unethical practices when it comes to their diamonds.
And chances are you've heard the term "conflict diamond?" While many companies claim their diamonds are mined ethically, it's actually quite difficult to ensure this is truly the case. With lab-grown diamonds, you can always shop with confidence that your investment piece is coming from a source that treats their workers with respect and always honors their rights.
2. They're Eco-Friendly. Many people don't realize this, but mining for diamonds in nature causes extreme disturbance to the surrounding areas. It also happens to be incredibly wasteful; mining one carat creates approximately 6,000 pounds of mineral waste! By offering diamonds grown in a lab, Clean Origin not only significantly reduces waste, but they also preserve natural lands and habitats. What's more is that lab-grown diamonds require much less water and energy to produce and result in far fewer carbon emissions. As millennials, it's not in our nature to turn a blind eye to how consumption impacts the world around us, so if changing the way and places we shop for diamonds can make a difference, I'm all for it.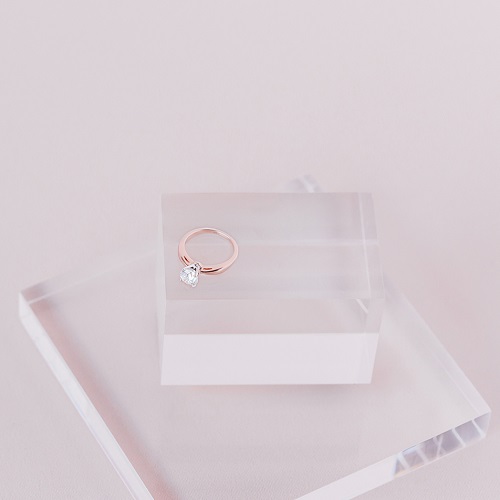 3. They're More Affordable. The zinger we've all been waiting for, right?! Clean Origin's styles are usually an average of 20%-30% less expensive than traditionally-mined diamonds, yet they are chemically, physically, and optically the same. That means your budget for a traditional diamond goes much farther if you opt to purchase a lab-grown diamond instead. Rather than a 2-carat ring, you could go up to a 2.5-carat or you could get a diamond with a better clarity or color. Pretty hard to resist that, huh?
Ready to embrace the move toward lab-grown diamonds? Clean Origin has an incredible selection, plus the quality is top notch. They also offer a 100-day "no questions asked" return policy and all of their pieces come with a lifetime manufacturer's warranty. Still need more incentive to start shopping? All orders ship for free and Clean Origin also offers free resizing. Last but not least, if you need help navigating the world of diamonds before you commit, every customer service member has a minimum of 5 years of experience in the diamond industry, so they're ready, willing and able to help you along the way.
SHOP CLEAN ORIGIN DIAMONDS NOW
The editors at SheFinds wrote this post on behalf of Clean Origin and received compensation as part of our agreement.