If you've ever wished you could get the look of liquid eyeliner with the ease of application of a pencil, wish no more. Lancome just dropped their Drama Liqui-Pencil Eyeliner and it is epic. It's a pencil that goes on like liquid, delivering precision and long-lasting color. Just look at this pic: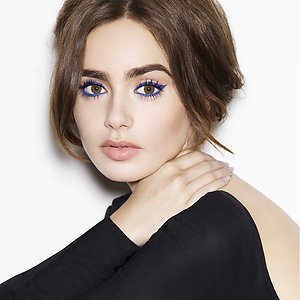 Gorgeous, right? The Lancome Liqui-Pencil Eyeliner comes in 16 shades ranging from electric blue and bright yellow to classic brown and black. Best of all, it promises to stay put for 24 hours.
If you've been looking for the perfect pencil to master your cat eye, this is definitely it. Just don't wait to buy one–these babies are already blowing up social media.
Also be sure to check out their most recent sale! Get 8 travel size products when you spend $39 or more! Use codes SKINCARE and MAKEUP at checkout! Offer valid 10/24-10/29.
SHOP THE NEW LANCOME DRAMA LIQUI-PENCIL EYELINER NOW!
For more beauty info, check out the best lotion for dry skin and Gwen Stefani x Urban Decay.
[Photo: Sephora]