Thanks to Kim Kardashian and Beyonce, folks are starting to realize that woman's bodies (especially their booties) come in all shapes and sizes. While the flat-assed are wearing butt-pads, Levi's is giving girls born with the natural version a new way to flaunt them: in their Curve ID jeans which account for 3 dimensions of curviness and shape in addition to regular sizing. So whether you have a "slight," "demi" or "bold" curve, Levi's got you buns covered.
Check out a few of our favorite style for each bootie type:
Perfect for a gal with a mostly straight frame, these Slight Curve Skinny Boot in Blue Ice ($69.50) are the perfect everyday jean that don't pinch around the waistline and fit through the thigh.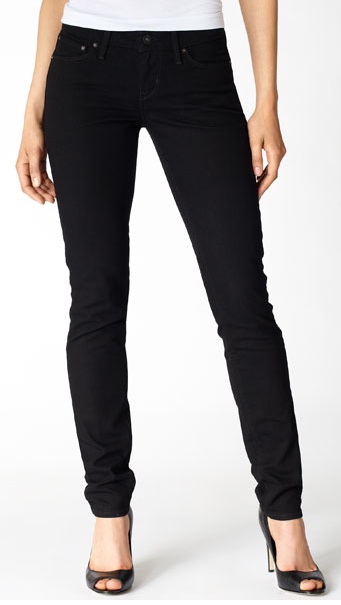 If the waistline on most jeans fits but doesn't flatter your curves, these Demi Curve Skinny in Pitch Black ($59.50) are perfect. They frame the curve and elongate the leg.
If jean waists usually gap on you, these Bold Curve Skinny Jean in Blue Belle ($69.50) – for the gal with some serious shape – will fit like a glove. Consider them an homage to real curves.
In a denim mood? Check out our guides to denim for your shape, the best skinny jeans, and CJ by Cookie Johnson jeans (Oprah's favorite).