All good things come in threes, right? First, we spotted Nicole Richie in the mint green trend, followed by Kim Kardashian. Now, we caught Mirror, Mirror star Lily Collins in a minty Marni Pleated Sheath Dress ($945) while attending the Marni for H&M launch party. We're not really sure why she opted out of wearing the anticipated collaboration's creations, but wearing the new hot color of the spring season from the high-end label is the next best thing. Check out our slideshow above for some cheaper options of mint green frocks, dresses, and shifts.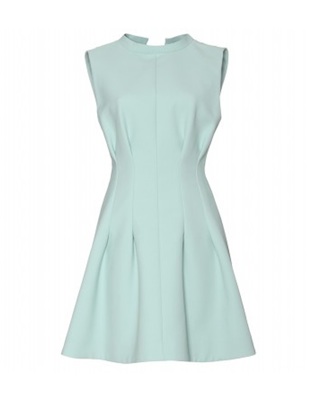 Marni Pleated Sheath Dress ($945)
Shop more celebrity style looks: Ke$ha's birthday shopping spree, Classic Coach bags are back, and printed black-and-white striped maxi dresses.