Here at SheFinds, we make it our business to stay up to date on the bestselling products from popular brands. I mean, we want to know what all the hype is about for ourselves! This week, we got up close and personal with two goodies from Lime Crime and we're so glad we did.
First, some background on Lime Crime. This vegan and cruelty-free beauty brand is beloved for their fun, creative products that come in all kinds of cool colors. They have tons of products including makeup and hair color that beauty experts and real women all love. We also happen to love them because their products are super high quality, but they don't cost a fortune.
To kick off my beauty road test, we started with Lime Crime's famous Velvetines which come in both matte and metallic shades. These liquid matte lipsticks changed the game when Lime Crime debuted them and they're now offered in over 35 shades.
Matte and Metallic Velvetines ($20)
After playing with many different shades, one thing was clear: Lime Crime killed it with this product. Not only are the Velvetines lipsticks super pigmented, but they really last all day long. Even after eating and drinking I still didn't have to reapply. The best part is that even though this lipstick is matte, it goes on creamy. Even better, when it dries down, it doesn't flake off. If you are a lipstick maniac, you should definitely have a few Velvetines in your collection.
The second Lime Crime product I put to the test? Their Venus eyeshadow palette: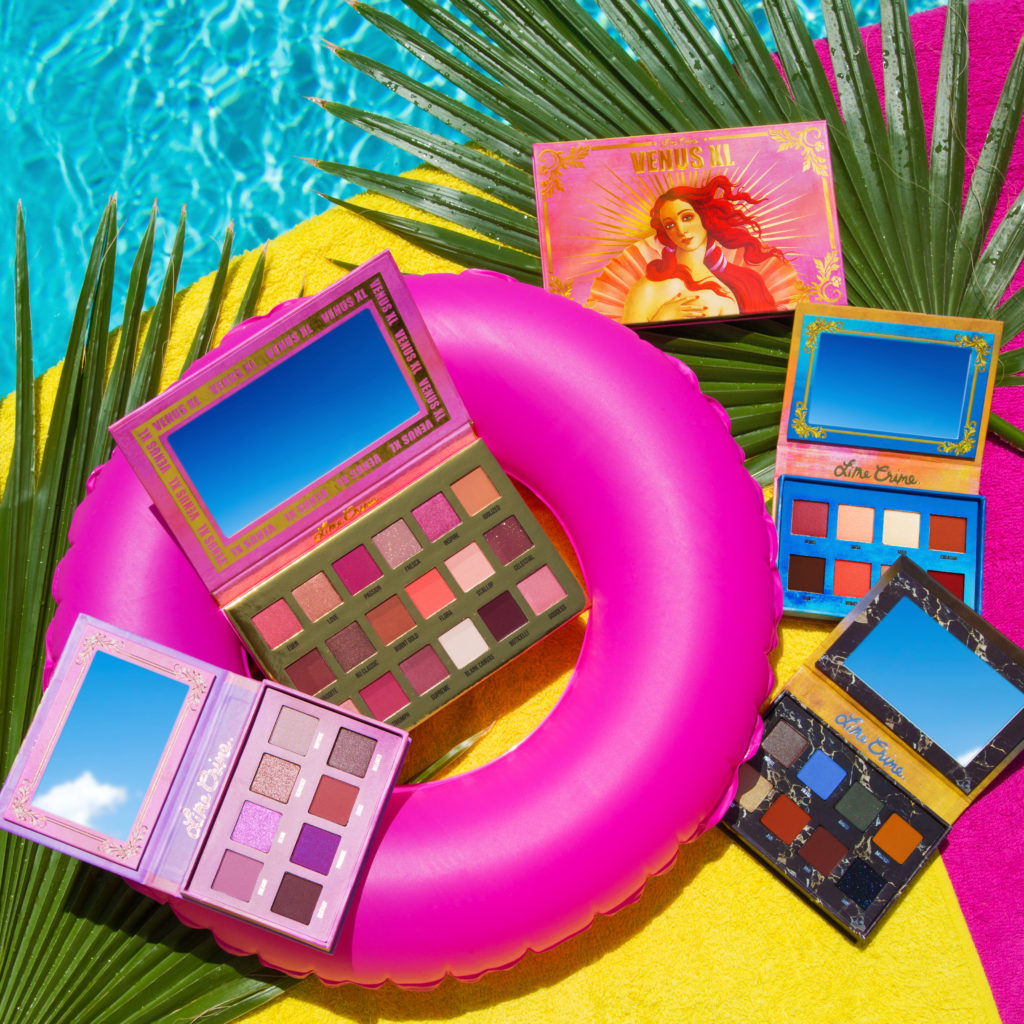 Venus Palettes ($38-$56)
These 8-shade palettes include matte, metallic and shimmery shades to create a look that's totally unique. We swatched every shade in these palettes and they may have become our new favorite eyeshadows. Just like the lipsticks, these shades are very pigmented and literally glide onto your eyelids like butter. And you know how some intense or shimmer eyeshadow shades have a lot of fall-out when you apply them? Not so with these. These eyeshadows stay put exactly where you apply them.
Need help deciding which one to get? Here's a quick breakdown of the different palettes. The Venus 1 is the original grunge shadow palette with unconventional neutrals, the Venus 2 is a bit darker and perfect for creating that early '90's look and the Venus 3 is the newest, dreamy, heavenly sister of the bunch. And if you still can't decide which one to get just yet, try out their new Venus XL palette that comes with 18 shades and a little bit of everything.
So there you have it. If you're looking for some new beauty products to update your makeup bag, treat yourself to these ASAP. And if you're new to Lime Crime, sign up for their emails here and get 10% off your first order! You could also see what other special offers they have here.
SheFinds receives commissions for purchases made through the links in this post.
The editors at SheFinds wrote this post on behalf of Lime Crime and received compensation as part of our agreement.