Listen To Robin Thicke's New Song 'Back Together' Feat. Nicki Minaj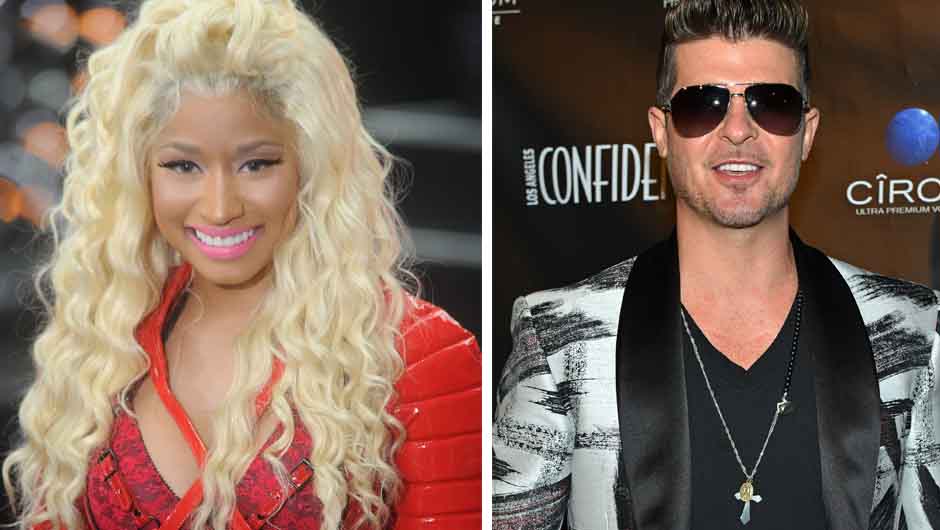 Robin Thicke has released his latest single "Back Together" which is also being called his comeback track. The song also features a rap verse by none other than Nicki Minaj. Robin tweeted that fans should listen to his new song, in fact, he proposed it. So not only did he introduce a new single, but he also shut down rumors that he was engaged. Listen to "Back Together" below!
https://twitter.com/robinthicke/status/629126876829650945
[youtube]https://www.youtube.com/watch?v=5CWksoNpXsU[/youtube]
Don't miss Beyoncé's new line of flash tattoos and 8 celebrities who have duked it out with Taylor Swift!
[Photo: Splash News]