It's getting to be that terrible time of year for skin – when, if you're like me, you start to sport a dry, pasty look that even a lot of foundation and bronzer simply can't undo. I went for a facial at Completely Bare to try to stave off losing all my fresh summer luster, and realized there's no better time than now to get started on a new skin regimen.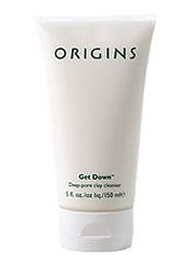 The first step was finding a rejuvenating cleanser – I liked Completely Bare's Completely Clean as a daily face wash and Origins' all-natural, creamy Get Down Deep-Pore Clay Cleanser for intermittent deep cleansing.
As long as I can remember people have told me the importance of exfoliating, and just like eating vegetables when I was a kid, I never wanted to do it. Now that I've started, I'm a changed woman. Use Completely Buff Exfoliator followed by Philosophy's On A Clear Day Oil-Free Moisturizer to get an instant glow and make makeup application much smoother.
If you're looking to round out your skin care regimen even more, get in on our best skin care tips.  Be sure to take a look at our guides to the best eye cream, acne treatments and heavy moisturizers.