L'Occitane is one of those beauty brands that I just trust whole-heartedly. I haven't had a bad experience with one of their products yet. In fact, I'm convinced their hand creams are the reason my hands look half-way decent and their Immortelle Divine Cream is the reason my skin is healthy and smooth. I have no qualms about admitting L'Occitane is hands down one of my absolute favorite beauty brands.
So you can imagine how excited I was when I found out they were launching a whole slew of new lip products. I immediately jumped at the chance to be one of the first to put them to the test.
You're probably thinking I'm biased because I already admitted how much I love this brand, but I say this completely objectively: L'Occitane's new lip products are amazing. Here's the rundown on my three faves: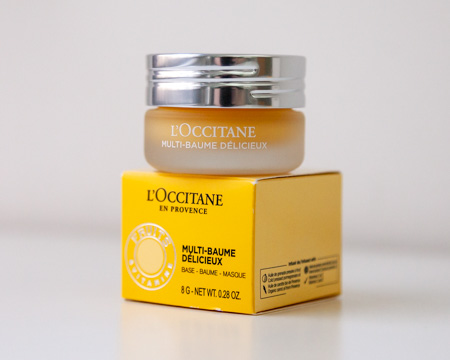 Delicious Multi-Balm: This super hydrating balm made my lips ridiculously soft. It's a primer, balm and mask all in one, creating the perfect smooth surface to apply lip gloss or lipstick. I especially love that this balm has serious staying power. I only need to apply it a few times throughout the day to keep my lips moisturized and soft.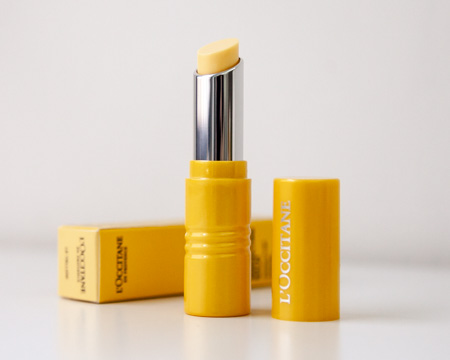 Fruity Perfecting Balm: This moisturizing balm may just be my favorite product of all. Though the actual product appears yellow, it actually reacts with the pH of your lips the perfect rosy tint when you apply it. It's magic! Even better, this balm has serious hydrating powers and it also plumps your lips a bit. It's the one product no woman should leave home without!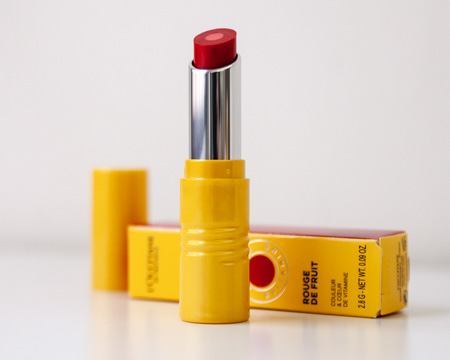 Fruity Lipstick: Last but not least, L'Occitane's new lipstick is probably the most exciting addition of all. These lipsticks go on smooth and deliver a subtle wash of color that you can build up to be bolder with just a few extra swipes. These lipsticks aren't just about the color, though. They're also hydrating, so you can get color without any dryness. When it comes to choosing a color, Red-y To Play? is the perfect, universally flattering red for every skin tone.
L'Occitane's new lip products are great on their own, but they also work really well together as part of a comprehensive lip care routine. Whether you buy one or you buy them all, you can't go wrong and you definitely won't be disappointed.
SHOP L'OCCITANE'S NEW LIP PRODUCTS NOW
SheFinds receives commissions for purchases made through the links in this post.
The editors at SheFinds wrote this post on behalf of L'Occitane and received compensation as part of our agreement.