Updated January 10, 2018: A rep for the brand has confirmed that the line will hit stores February 5, and lookbook images are coming soon. Squee!
Original post from January 9, 2018: Is this the best day ever for fashion inclusivity–or what?? First, Target announced that a size-inclusive fashion line called Universal Thread will hit stores in February, and now comes word of a massive launch for another iconic American brand–Ann Taylor. The news? LOFT Plus will be launching "very soon!"
In an email blast sent on Monday afternoon, the brand revealed that it's size-inclusive, aka plus size, line LOFT Plus will be available to the masses in a short time. The email encouraged subscribers to share the news with friends. Hence what I'm doing here!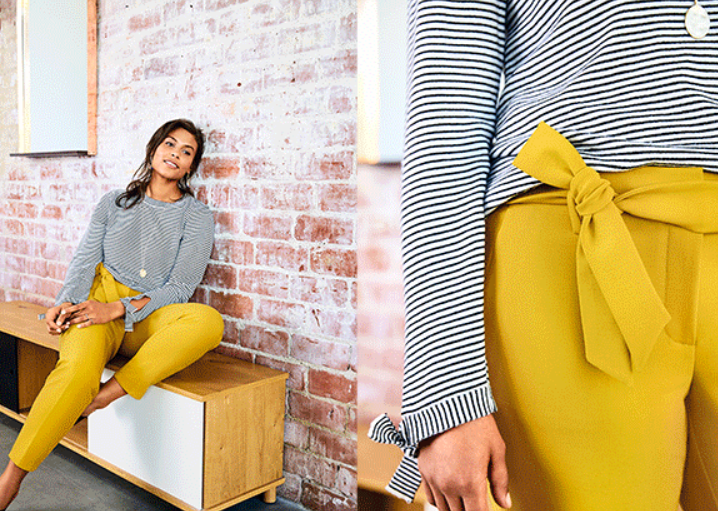 According to the email, the expanded offering will feature sizes 16-26, "Because no two bodies are alike, and that's a beautiful thing." Amen!
The email went on to describe the forthcoming LOFT Plus as "feminine, body-confident styles for women size 16 through 26," and closed with seven optimistic words: "Smile, your size is on the way."
From the campaign images featured in the blast, it looks like LOFT Plus will include the refined everyday basics that LOFT is known for such as floral print silk dresses, striped tops with bow detail, marigold tapered trousers, a kimono style top, and more. The cuts look very flattering–we see a lot of deep V necklines, belted waists, pretty prints and elegant details like a bow on the sleeve or waistband. They've overlooked NO details here!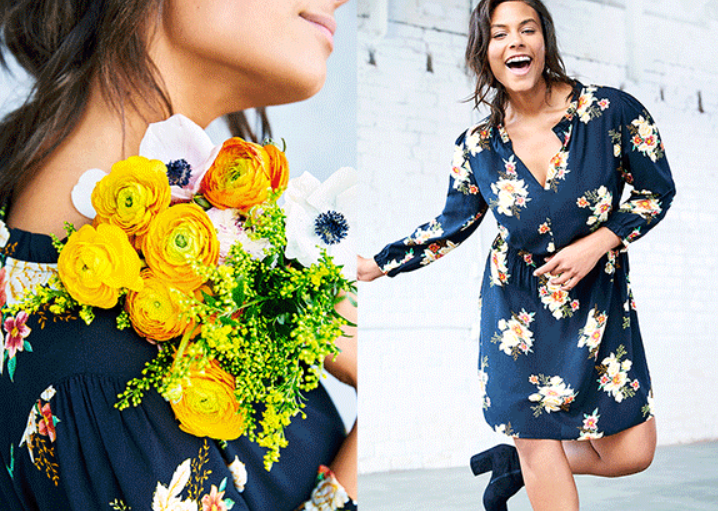 This is such a relief for women of all sizes. I am not plus size, but as a fashion writer I cannot tell you how underwhelming it is to cover a fashion line that *most* of your readers can't even wear due to limited sizing. It's almost embarrassing.
I'm THRILLED that such an iconic brand (a work staple for yours truly) will now be available to more women from size 16 to 26. Brava!
I've reached out to the brand for a drop date, images and more details on the line but have yet to hear back! They haven't posted any official announcements on social yet, but there is this sneaky landing page where you can enter your email address to receive updates–ie. the exact moment the collection becomes available. If you're hoping to get your hands on some of this, I'd recommend doing so ASAP! Our guess would be that the collection is dropping for spring 2018, which could arrive in stores as early as the first week of February!
Don't quote us on that–but check back on SheFinds shortly for the good word. I promise this won't be the last you hear about LOFT Plus from us.