I love traveling for so many reasons. I love seeing new places, trying new cuisines and exploring places that are different from where I live. Believe it or not, one of my favorite parts of traveling is actually the research. I get so excited making an itinerary of all the things I should do and see. Not surprisingly, I have my fair share of travel guidesbooks and that's why I just had to share this incredible deal currently live in our SheFinds Shop. For a limited time only, you can snag 24 Lonely Planet guidebooks for just $19.99. Yes, you read that right–less than $20 for 24 books!
From Iceland to Japan, there are so many incredible options, but you have to be quick; this deal expires in 7 days!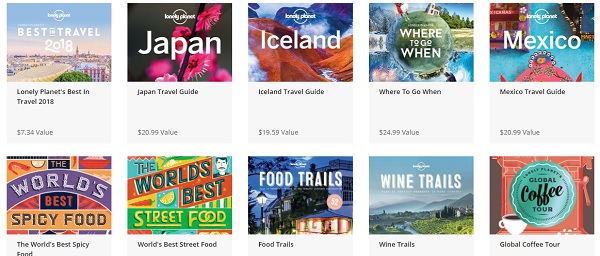 SheFinds receives commissions for purchases made through the links in this post.