I've said it before and I'll say it again: it's never too early to start working anti-aging products into your skincare routine. Whether you're in your 20s, 30s or 40s, your skin needs the extra TLC that anti-aging beauty products are jam-packed with.
Now I know switching up your skincare routine isn't always easy; there's the risk of spending money on a product you don't love. That's why we teamed up with our friends at DailySteals to help make your foray into anti-aging products a no-brainer. For a limited time only, SheFinds readers can score a L'Oreal Revitalift Anti Wrinkle Extra Recovery Facial Cream and a L'Oreal Revitalift Anti Wrinkle Extra Recovery Eye Cream for 14.99 with code SFLOREAL at checkout. Yes, both amazing products for less than $15!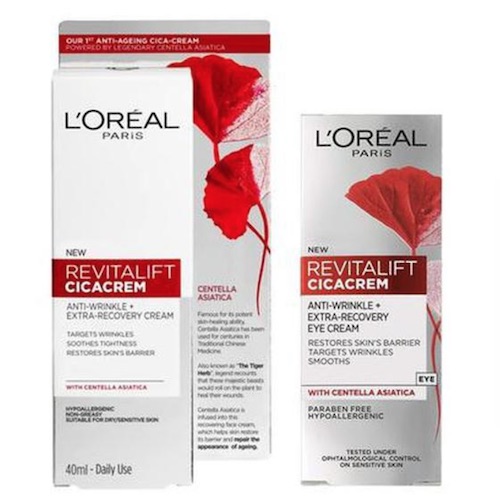 We don't have to tell you that L'Oreal products are among the best of the best in the beauty world, but this skincare duo is especially great. The lightweight formula isn't greasy at all, but it is super moisturizing so it leaves your skin soft and hydrated all day long. Even better, the formula is really effective so you'll actually see results!
These skincare duos are already selling fast, so don't miss out! Snag your L'Oreal facial cream and eye cream ASAP.
GET YOUR ANTI-WRINKLE SKINCARE DUO NOW
SheFinds receives commissions for purchases made through the links in this post.