There was once a time that I was terrified of liquid eyeliner. I have a shaky hand and super sensitive eyes, so most of my early attempts resulted in disaster. But, the more I practiced, the better I got. I also quickly came to learn that not all liquid eyeliners are created equal. Nailing that perfectly thin straight line has a lot to do with the product you're using. If you've been struggling to master liquid eyeliner, here's a super affordable product you should invest in ASAP: L'Oreal's Infallible Super Slim Liquid Eyeliner. I can't believe how amazing this liner is–for just $7!
First things first, the applicator tip is amazing. It's nice and pointy so you can create a precise line and it doesn't dry out like so many liquid liners tend to do.
The liner itself has serious staying power–I'm always amazed when I come home after a 10-hour day and it looks just as good as it did when I left the house that morning.
Last but not least, how could you not love a liquid eyeliner that's easy to use and actually lasts all day at this price?! Sure, there are great $20 and $30 liquid eyeliners out there, but this one is just as good. Try it for yourself and you'll be Team Liquid Liner in no time.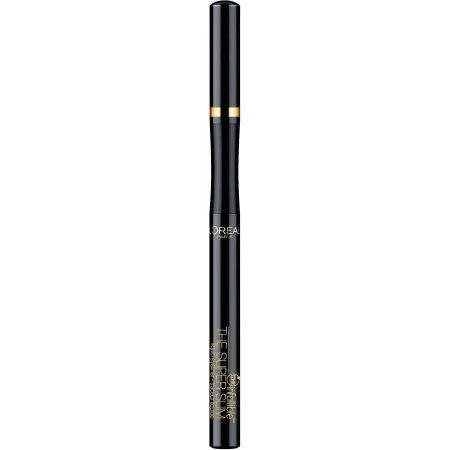 SHOP L'OREAL'S SUPER SLIM LIQUID EYELINER NOW
Be sure to shop the best drugstore beauty products!
[Photo: Walmart]